Step 1
Run around the woods looking for mushrooms! I happened to find a small handful of coral mushrooms practically in my backyard.
Step 2
Now we want to make an egg batter to dip our mushrooms in so we can fry these guys up.  Add some garlic, Sriracha sauce, minced garlic and beat it up.
We can now dip the coral mushrooms in our batter and lightly four them so they are ready for frying.
Step 3
Time to fry up the eggs and mushrooms.  I did two eggs and just folded them over.

Step 4
Fry up your coral mushrooms.  If you are good at multitasking, do this the same time you are frying your eggs so they are done at the same time.
Step 5
Now its time to plate up and enjoy!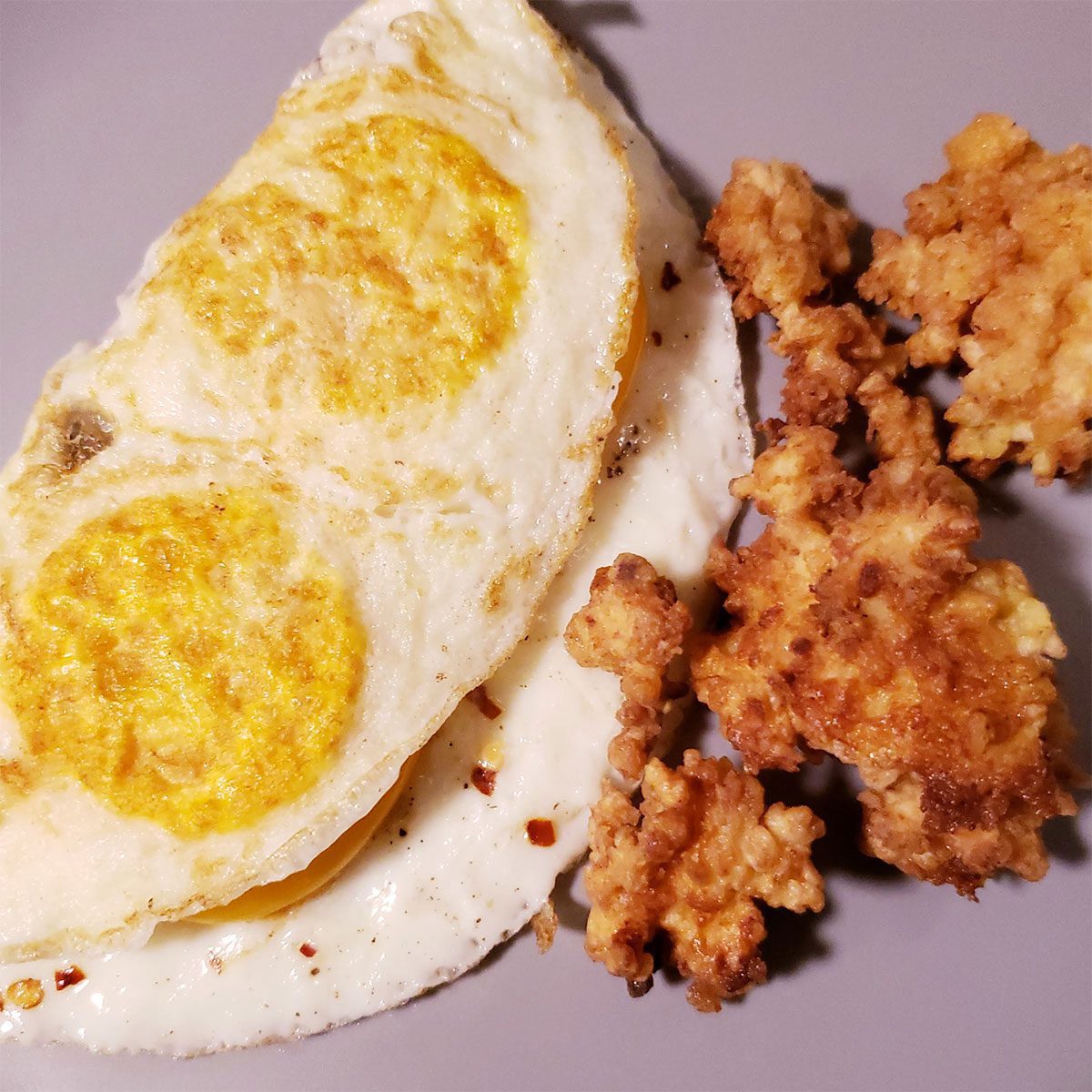 Final Touches
You can always add a sprig of cilantro or parsley to this to give it a little added color. 
What you Need:
A Handful of Coral Mushrooms
Olive Oil or Butter
2 Eggs
Sriracha sauce
Salt & Pepper
Red Pepper Flakes